Date and Time: 1:45 pm – 2:45 pm on Saturday, May 11
Session Type: Interactive Workshop
Location: Room 1012, Earth Sciences Building
Is your career on-track? Are you doing work that energizes and fulfills you? Do you need a career jump-start? Join us for an inspiring and interactive session with Joanne Loberg, Career Consultant and Executive Coach of JL Careers (www.jlcareers.com). During this session, you will:
Clarify what you really want
Explore what's standing in the way
Develop strategies to eliminate roadblocks to your success
Build a Career Action Plan – to keep you on track!
Speaker: Joanne Loberg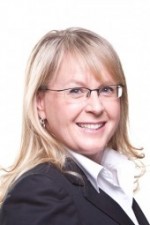 Joanne Loberg
Joanne Loberg, BA, CEC, CMP is a Certified Executive Coach, Internationally Certified Career Management Professional and highly skilled Facilitator with over 20 years' experience in the career management field. She has coached over 1,000 professional and executive clients, and facilitated over 450 career workshops. She is highly skilled in helping her clients build highly rewarding careers. Her website: www.jlcareers.com highlights her services, key clients and selected testimonials.