Date and Time: 3:15 – 4:15pm on Saturday, May 11
Session Type: Interactive Workshop
Location: Room 2012, Earth Sciences Building
Session Chair/Volunteer: Shalaleh Rismani
Looking for a meaningful change? Ready to make a move in career or personal life but not sure how to step out into the unknown with confidence? We're told to have a career plan, follow a "career track," and to "manage our careers." The reality is that we live in a world of change, and that careers are not linear pathways. How can we use the chaos of change as an opportunity to identify what's most important? Join career counsellor Sally Halliday for this interactive session on change, career decisions, and thinking outside the traditional career box.
Apply a practical model of transition to your own life and career changes
Explore some key questions to prepare you for your next career move
Engage in a way of thinking about change and career moves so that you can experience them with hope and purpose
Speaker: Sally Halliday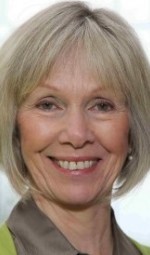 Sally Halliday
Sally Halliday, MA (Counselling Psychology) is a registered clinical counsellor who combines her academic research on transition and adult psychology with her practical experience as a teacher, counsellor and leader to support others to navigate the tricky waters of career change and decision-making. Having experienced a major career change herself, Sally counsels others in her private practice and consulting work. Sally has a longstanding relationship with UBC Continuing Studies' Life and Career Programs, as an instructor and member of the LCP management team.