Date and Time: 1:45 – 2:45pm on Saturday, May 11
Session Type: Idea Exchange
Location: EOSM Atrium
As the world is increasingly globalized, people of different cultural backgrounds with English as a second language will have a larger presence in the work place and schools. This session will explore challenges that arise with colleagues and clients as a result of cultural differences. The focus of the presentation will be on the differences in communication styles when it comes to different cultures and how it affects the success of the minorities in their field of engineering, sciences and technology. The format will be an "Idea Exchange" and open to everyone from any culture or anyone who's interested and is in a position to improve the professional or school environment for people of all cultures. We will share experiences in this area and most importantly would like to generate a discussion with the attendees. At the end, we'd like everyone to walk away with some useful take-aways.
Moderator: Mehrnoush Sardasti
Co-Moderator: Darya Haefele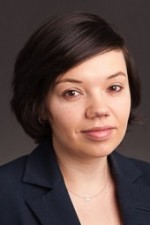 Darya Haefele
Darya Haefele started her career with FM Global as a Loss Prevention Engineer in 2006. She has since worked with a wide variety of clients, including the chemical, pharmaceutical and plastics industry, auto manufacturing, etc… Darya regularly provided loss prevention advice for existing and new facilities and worked with local management teams to ensure their sites were well-protected against fire, natural hazards and other perils. In 2011 Darya took the position of Account Engineer with Affiliated FM, a sister company of FM Global. She now works with corporate clients to achieve consistency in establishing Loss Prevention Programs across all of their facilities and collaborates with underwriters to ensure the most appropriate insurance policies for these clients.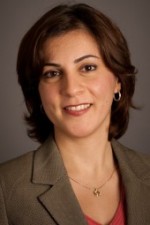 Mehrnoush Sardashti
Noush graduated from UBC Electrical Engineering in 2003 and started her career with FM Global, an industrial and commercial property insurance company in 2005 as a Field Engineer and has since provided loss prevention services to variety of clients such as mines, sawmills, MDF and plywood plants, warehouses, high-rise buildings, hangars, shopping centers and others. In 2007 Noush accepted the Account Engineering position where she works with clients at the corporate level to achieve consistency in establishing Loss Prevention Programs across their facilities.