Date and Time: 1:45 – 2:45pm on Saturday, May 11
Session Type: Panel
Location: Room 1013, Earth Science Building
Should it be my turn to do the dishes again tonight? In a dual career household, is there one definition for a "fair" division of labour? Three high-achieving couples will share their secrets to making it work. Discover how they balance work and relationships so that both partners feel successful and supported in their endeavours.
Moderator: Lesley Shannon
Speakers: Judy Hess and Mike Joy, Catherine Roome and Bruce Walsh, Sheryl and Julia Staub-French

Judi Hess
Judi took on the role of CEO at Copperleaf in August 2009. In 1995 she joined Burnaby-based Creo Inc. from MacDonald Dettwiler and Associates, beginning as a program manager and rising to become president in 2002, a position she held until Creo was acquired by Eastman Kodak for just under $1 Billion USD in 2005. As part of Eastman Kodak, Judi took on the role of general manager, workflow and prepress equipment; and vice-president of the graphic communications group. Two years later, her role was expanded to include management of a portfolio of software and start-up businesses and she was appointed a corporate officer and vice-president of Eastman Kodak and the head of Kodak Canada. She is currently a member of the Premier's Technology Council of British Columbia. Originally from Toronto, Judi and her family live in Vancouver. She holds an honours bachelor's degree in mathematics from the University of Waterloo, and is an avid downhill skier.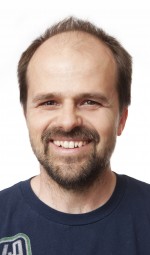 Michael Joy
Mike is VP of Product Development at Aquatic Informatics in Vancouver, where he leads a team building software to help manage the world's water data. Prior to that, he worked at Kodak, Creo, and MacDonald Dettwiler and Associates. He holds a BASc in Engineering Science from University of Toronto, and an MSc in Geography from UBC. Mike is a big fan of soccer, skiing and clean coding. He also holds the honorary title of VP Food Systems, for the Joy-Hess household (i.e. he makes dinner).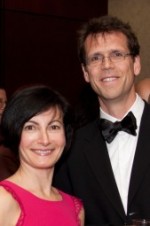 Catherine Roome
Catherine believes that people have an extraordinary capacity to contribute to a vision they believe in. Becoming President and Chief Executive Officer in April 2011, Catherine applies her broad experience from other organizations — and in particular her acumen for risk management — to delivering BCSA's vision of safe technical systems, everywhere. A creative, principled leader, Catherine imagines a better future: the team at BCSA is building physical and virtual networks to connect all those who use, work with or operate technical equipment. She is focused on sharing and building on each other's knowledge because this is what will advance safety. A professional engineer, and recipient of several business and leadership awards, Catherine received her degree in electrical engineering from the University of Victoria.
Bruce Walsh
Bruce has worked on or in almost every river system in British Columbia. His greatest enjoyment is working with a multi-discipline team on complex projects to deliver exceptional designs – Port Mann Bridge being the most recent. His consulting work has also taken him to Bangladesh, Senegal, Bolivia and Brazil. Sailing, modern design and the 'the beautiful game' of soccer are his passions, along with his family. He was a volunteer soccer coach for 11 years. Bruce received his masters in civil engineering at UBC.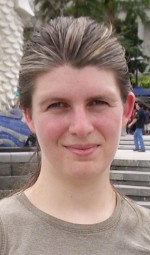 Lesley Shannon
Dr. Shannon is an Associate Professor in the school of Engineering Science at Simon Fraser University. She is chair of the Computer Engineering Option and her research interests focus on the Computing System Design Architectures. For six years, she was the faculty advisor for SFU's Women in Engineering Group (WEG) and helped to establish outreach and mentoring programs for current and potential engineering students.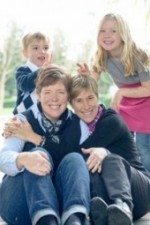 Sheryl Staub-French
Sheryl Staub-French is an Associate Professor in the Civil Engineering Department at the University of British Columbia where she teaches and conducts research in the Construction Engineering and Management program.  Sheryl received her BS in Civil Engineering from Santa Clara University and her MS and PhD from Stanford University. She has several years of industry experience on building and infrastructure projects in the United States.  Much of her experience over the past decade has focused on implementing, evaluating, and promoting the use of 3D and 4D Building Information Modeling (BIM).  She has over 15 years of consulting and research experience studying the technological, organizational, and procedural issues of BIM implementation. She is actively engaged with industry to advance BIM adoption, currently serving as a member of the Education and Research Committee of the Canada BIM Council (CanBIM) and the Technical Advisory Committee for the Institute for BIM in Canada (IBC).
Julia Staub-French
As Executive Director at Family Services of the North Shore, Julia Staub-French has overall responsibility for an Agency that has been in existence for over 60 years, has an annual operating budget of 3.1 million, and serves over 7000 people each year. Family Services of the North Shore's 60 staff and over 300 volunteers provide Counselling, Support and Education so that individuals and families can feel better, do better, and thrive.
Julia's leadership of the Agency is guided by her belief that her team will do their best work if they are a part of a healthy, inclusive organization that values authentic relationships. Julia held the position of Director of Clinical Programs from 2007-2012 before taking on her current role. Julia has a Master's Degree in Psychology and is registered as a Clinical Counsellor in British Columbia and licensed as a Marriage and Family Therapist in California. She has worked for various non-profit organizations in the U.S. and Canada over the past 16 years in the areas of Program Management and Development, Clinical Supervision, Training & Education, and Psychotherapy Services.