Date and Time: 11:00 – 12:00am on Saturday, May 11
Session Type: Idea Exchange
Location: EOSM Atrium
This session is designed for postdoctoral fellows and/or graduate students who are getting ready to apply for academic positions. Come talk to newly recruited faculty members who will chat about their experiences (both good and bad) to help mentor postdocs and graduate students on applying and interviewing for academic positions.
Guest Mentors: Michael Gordon, Jennie McLaren, Georgia Perona-Wright, Katherine Ryan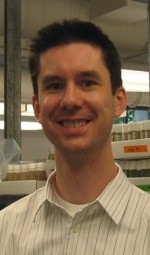 Michael Gordon, Assist. Prof., Dept. of Zoology, UBC
I'm a neuroscientist and Assistant Professor in the Department of Zoology at UBC. I received my BSc at McMaster University in Molecular Biology and Biotechnology, my PhD from Stanford University in Developmental Biology, and did postdoctoral research in neuroscience at University of California Berkeley. My lab works on understanding how the insect brain processes sensory information and I teach neurobiology to UBC undergraduates.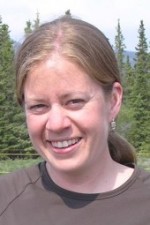 Jennie McLaren, Post-doctoral Fellow, Biodiversity Research Center, UBC
Jennie is currently a post-doc in Arctic Plant Ecology at the University of British Columbia in the Biodiversity Research Centre. Jennie completed her PhD at UBC in 2010, and spent the next 2 ½ years at the University of Texas in Arlington for a post-doctoral fellowship, conducting her field research in northern Alaska. She moved back to UBC last fall for a second post-doc, and to continue her job search for an academic position. Jennie spent 2 years on the academic job market, was invited for a number of both phone and on-campus interviews and has recently accepted a position as an Assistant Professor in the Department of Biological Sciences at the University of Texas in El Paso.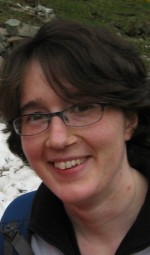 Georgia Perona-Wright, Assist. Prof., Dept. of Microbiology and Immunology, UBC
Georgia is a new faculty member in the Department of Microbiology & Immunology at UBC. She arrived here by way of postdoc positions in Scotland and upstate New York, and a rollercoaster application process including interviews in three countries. Her research studies the immune response to infection, and the cross-talk that happens when more than one infection occurs at once.
Katherine Ryan, Assist. Prof., Dept. of Chemistry, UBC
I study the biosynthesis of natural products using chemical and biological techniques. I have been at UBC Chemistry since 2011.