Date and Time:3:15 pm – 4:15 pm on Saturday, May 11
Session Type: Panel
Location: Room 1013, Earth Science Building
Do you feel like your manager/supervisor is too busy to help you? Or that you need to develop mind-reading capabilities to figure out what your job is, let alone how to get it done effectively? How can you get the most out of managers and senior leadership in your organization? Join our panel for a discussion on strategies and techniques to effect change from where you are, make a positive difference, and help your manager help you achieve your goals.
Session Chair: Stephaine Wilson
Moderator: Dawn Beavon
Speakers: Alisa Andreeva, Anne Condon, Monir Hajiaghayi, Karen Savage
Alisa Andreeva
My name is Alisa Andreeva. I was born and raised in city Perm which located in the central portion of Russia.
I have been an amateur paleontologist since I was 14 years old and won five regional geological competitions held by Moscow State University and Saint Petersberg University during my secondary school studies. In 2007, I graduated with an honors standing from Perm State University in Russia with a Bachelors Degree in Hydrogeology and Geological Engineering. During my last three years in my undergraduate program, I volunteered to assist researchers at my university with data compilation, literature searches, and literature summaries. After graduation, I came to Canada to improve my English and start the process of becoming a Canadian Citizen
In 2010, I began my employment at Horizon Engineering Inc as a junior engineer in the field of Geotechnical Engineering. Horizon Engineering is geotechnical consulting company located in North Vancouver and provides consulting services in areas which include: slope stabilization and retention systems, excavation shoring and underpinning, sediment and erosion control, storm water management, and septic systems. I have had an opportunity to be exposed to a wide range of engineering works.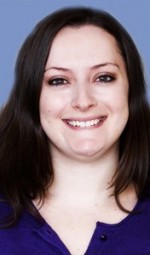 Dawn Beavon
Dawn is a graduate of UBC's Integrated Engineering program (BASc, 2009) with a dual-specializing in Mechanical Engineering and Materials Engineering. She is currently registered with APEGBC as an Engineer-in-Training and is working towards her Professional Engineer license.
Dawn has worked in high tech and consulting environments. She has coordinated design and manufacture of a prototype magnesium-air fuel for consumer markets, and prepared detailed equipment specifications for major equipment in mines. She currently works for Hatch Ltd., a global engineering consulting firm, as part of the Project Delivery Group in Mining & Mineral Processing. As a Mechanical Package Engineer and Quality Coordinator, she creates equipment specifications, manages inspection & surveillance, and performs quality assurance auditing.
While at UBC, Dawn was an active member of the Integrated Engineering student council, holding the position of President in her fourth year. She is currently involved in extracurricular initiatives such as leading United Way Campaigns, coordinating shoreline cleanups, mentoring high school students interested in an engineering career path and is the co-chair of her office outreach committee. In her spare time she enjoys developing her speaking and leadership skills through Toastmasters and is currently the Vice President of Education for her club.
Anne Condon
Dr. Anne Condon is Professor and Head of the Department of Computer Science at U. British Columbia, and works in the research areas of algorithms and biomolecular computation. She received her Bachelor's degree (1982) from University College Cork, Ireland, and her Ph.D. (1987) at the University of Washington. She is an ACM Fellow and a Fellow of the Royal Society of Canada.
Monir Hajiaghayi
Monir Hajiaghayi is a PhD student in the Department of Computer Science at the University of British Columbia. Her research interests include Bioinformatics, machine learning and social network analysis. Currently she is studying the algorithms and computational methods required for the prediction of RNA folding process.
She received her Bachelor's degree (2008) from Sharif University of Technology, Iran, and her Master's degree (2010) at the University of British Columbia.
Karen Savage
Karen Savage is President of Horizon Engineering, a mid-sized geotechnical engineering consulting firm in North Vancouver. Drawing on over two decades of experience, Karen provides geotechnical engineering services to the BC building industry. She has been the geotechnical engineer on projects throughout the province and is known for her hands-on approach and commitment to client care. Areas of specialization include geotechnical design services for foundations, slope stabilization, excavations, shoring and retention systems, pavements, stormwater management, as well as sediment and erosion control especially for LEED projects.
Karen has served on numerous boards of directors and industry taskforces. She is passionate about supporting women in engineering and enjoys mentoring young women as they consider, enter and advance in the profession. In 2004, Karen was named one of Canada's Top 100 Most Powerful Women in the professional category by the Women's Executive Network. Karen and husband Ben are parents to three children.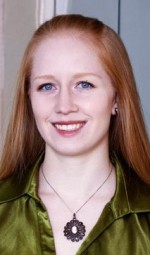 Stephanie Wilson
Stephanie graduated from UBC with a Bachelor's Degree of Applied Science in Mechanical Engineering in 2010. She currently works for Hatch Ltd, a global engineering consulting firm, as part of the Project Delivery Group in Mining & Minerals Processing. As a Mechanical Engineer and Project Engineer, she works primarily in plant and process design for ore recovery, and is currently working on an expansion in Turkey.
Stephanie is passionate about encouraging people to pursue and build careers in engineering and technology, actively advocating for collaboration and community among professionals in industry. She places a special focus on encouraging and mentoring young women to consider a career in engineering or technology.