Date and Time: 1:45 – 2:45pm on Saturday, May 11
Session Type: Panel
Location: Room 2012, Earth Sciences Building
Why should you want a mentor and how do you find one? For a professional at any stage in her or his career, mentors help to establish new contacts as well as navigate the challenges and opportunities that occur in the workplace, helping the mentee to grow in their career. For an organization, the inclusion and development of an in-house mentorship program can be used to retain the best and the brightest, and improve diversity. Listen to our panellists discuss the benefits of creating and participating in mentorship programs, both as a mentor and mentee.
Moderator: Dana Grecov
Speakers: Laura Erven, Anna Stukas, Rabab K. Ward, Dr. Dominique Weis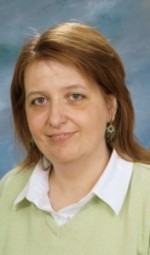 Dana Grecov
Dr. Dana Grecov is an Associate Professor in the Department of Mechanical Engineering at the University of British Columbia. She received the B.A.Sc. degree in Mechanical Engineering from University "POLITECHNICA" Bucharest, Romania and the Ph.D. degree from National Polytechnic Institute Grenoble, France. She was a postdoctoral fellow and associate researcher at McGill University. Dr. Grecov received a Peter Wall Early Career Scholar award in 2007. Her expertise is in the areas of fluid mechanics and rheology, with applications to industrial flows, biofluid mechanics and advanced materials. She has authored or coauthored more than 100 conferences and journal papers.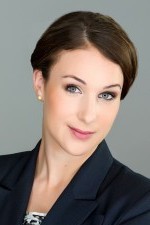 Anna Stukas
Anna Stukas is the Manager of Intellectual Property and Regulations at BIC Inc, part of the BIC Group. The BIC Group of companies comprise an international consumer products corporation committed to delivering simple, inventive, and reliable products for everyone everywhere. Her responsibilities at BIC include patent portfolio management, technology licensing, standards development and creation of international regulations for micro fuel cells for portable power applications. She has been instrumental in the creation of international regulations that now allow carriage of fuel cell powered portable devices onboard passenger aircraft, chairs multiple international industry committees, and has represented the fuel cell industry to the United Nations and the International Civil Aviation Organization. Previously, Anna worked with Angstrom Power Incorporated, a privately funded North Vancouver-based R&D start-up focused on developing micro fuel cells for portable power applications, and was a key member of the team that negotiated the successful acquisition of Angstrom by BIC Inc.
Anna's belief in the need for strong, positive role models to inspire women and girls to enter, and stay, in non-traditional fields lead her to join the Board of Directors of the Society for Canadian Women in Science and Technology (SCWIST) in 2009, to work with SCWIST in furthering its mission to promote, encourage and empower women and girls in science, engineering and technology. Anna is now the Past President of SCWIST and remains an active member of the Board.
Anna received her Bachelor's Degree in Mechanical Engineering (Co-op, with Distinction) from the University of Victoria. In her spare time, Anna volunteers as an assistant instructor at Vancouver West Aikikai teaching aikido, a Japanese martial art; coaches girls field hockey; and, spends as much time as possible racing sailboats on the waters of English Bay.
Rabab K. Ward
Rabab K. Ward is a Professor in the Electrical and Computer Engineering Department at UBC. She is presently appointed in the Office of the Vice-President Research Office as the sciences and engineering research coordinator. Her research interests are in the areas of signal, image and video processing and their applications to multimedia, medical images and brain computer interfaces
She is Fellow of the Royal Society of Canada, IEEE, CAE and EIC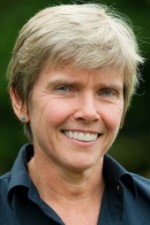 Dominique Weis
Dominique Weis is originally coming from Belgium, where, as a scientist, she was involved in the early stages of the European Union policy making for "Women and Science". She is a Canadian Research Chair Tier I, director of the Pacific Centre for Isotopic and Geochemical Research at UBC and she studies the Earth's mantle, oceanic volcanoes and the origin and faith of metal pollutants in the environment with mass spectrometry (technique of "isotope fingerprinting").