Date and Time:3:15 pm – 4:15 pm on Saturday, May 11
Session Type: World Café
Location: Café
This session is designed for graduate students. Come talk to current UBC faculty members as well as Ph.D.s who have graduated from UBC and gone onto non-academic positions. This is an informal session where each mentor will provide advice on surviving graduate school plus provide an idea of the array of career choices in academia and beyond.
Speakers: Kristi Charish, Mario Kasapi, Janis McKenna, Gail Murphy, Amanda Vincent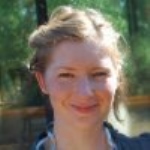 Kristi Charish, Account Manager, Carl Zeiss Microscopy GmbH, Canada
Kristi received her Bachelors and Masters of Science from Simon Fraser University in Molecular Biology and Biochemistry, and her PhD in Zoology from the University of British Columbia. After almost ten years in the academic world she now works as the BC Account Manager for the microscope company Carl Zeiss Canada, where she liaises with research labs and imaging facilities throughout BC.
In her spare time she writes science fiction and fantasy and is a social media coordinator for the Society for Canadian Women in Science and Technology.
Mario Kasapi, Assoc. Director, University-Industry Liaison Office, UBC
Dr. Kasapi received his PhD in Zoology from The University of British Columbia in 1998. After 5 years in various private and public companies, he joined The University of British Columbia's University-Industry Liaison Office in 2002. As Associate Director, he manages the Sponsored Research Group, which negotiates about $150 million in contracts each year (about 2,000 agreements), and co-manage the Technology Transfer Group, which is responsible for commercializing the University's intellectual property.
Janis McKenna, Full Prof., Dept. of Physics & Astronomy, UBC
Janis did an undergraduate Co-op Honours Physics BSc, followed by a PhD in experimental Particle Physics. She's lived and worked around the world, conducting experiments at international accelerator laboratories in Canada, Germany, USA and Switzerland.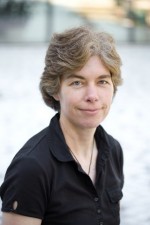 Gail Murphy, Full Prof., Dept. of Computer Science, UBC
Gail Murphy is a Professor in the Department of Computer Science at UBC and a co-founder and Chief Science Officer of Tasktop Technologies Incorporated. Her research interests are in productivity and making complex software easier and more fun to build.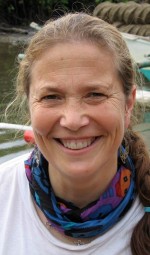 Amanda Vincent, Full Prof., Fisheries Center, UBC
Amanda Vincent is Director of Project Seahorse, an international marine conservation team based at the UBC Fisheries Centre. She and her group have won many awards for their effective research, management and policy contributions.